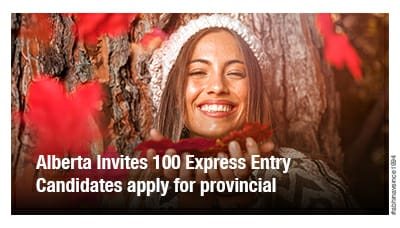 Alberta PNP Issues 100 Notifications of Interest
Thursday, January 14, 2021
On 4th March 2020, the Alberta Immigrant Nominee Program (AINP) issued Notifications of Interest (NOIs) to 100 candidates under the Alberta Express Entry Stream, inviting them to apply for provincial nomination. This stream selects qualified foreign skilled workers from the Express Entry System, and nominates them for permanent residence to the federal government.
In this round of invitations, only those who scored 300 or more points based on the selection criteria of the Comprehensive Ranking System (CRS) received NOIs. Having a job offer form an Alberta employer is not a mandatory eligibility requirement under this stream, but can enhance the chances of receiving an NOI.
To be eligible, all candidates must have submitted a valid Expression of Interest (EOI) under one of the three federal Express Entry streams, showcase an intention to permanently live and work in Alberta, and score at least 300 CRS points. The most highly eligible candidates will receive an NOI, which is essentially an invitation to apply for nomination to the AINP.
Under this Provincial Nominee Program, NOIs are extended to candidates who work in an occupation that can support Alberta's economic growth and diversification, or have strong ties to the province, or have graduated from a Canadian post-secondary educational institution. Within two weeks of receiving the NOI, candidates must mail a copy of it to the AINP, along with required information.
The Alberta Immigrant Nominee Program will then confirm this information, and send an email to the candidate, requesting them to submit an application for nomination by filling out a form and providing the required supporting documents. So far in 2020, the AINP has issued 751 invitations to candidates under the Express Entry System. In 2019, a total of 11,137 invitations were extended through the Alberta Express Entry stream.
For more Canada immigration news or you may reach us at [email protected] or
+91-8595338595. We are waiting to serve you!!
Instagram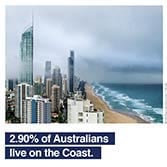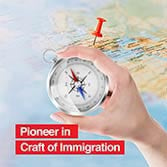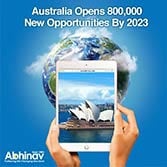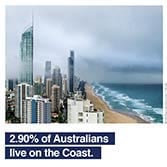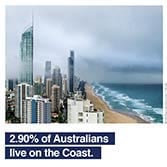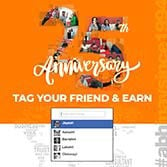 We provide services for following countries