IRCC Sets New Targets for Category-Based Express Entry Invitations
Tuesday, August 22, 2023
The government of Canada aims to welcome tech workers with new targets in the next category-based express entry invites. The country hopes to attract more and more tech workers. Thus, the government is setting new policies, including a renewed digital nomad scheme and dedicated open work permits encouraging highly skilled foreigners to work in the tech industry.
While the initiative could help welcome thousands of skilled IT workers to curb labor gaps and boost innovation, the government is coming out with new targets to attract STEM workers and make part of Canada's robust economy.
Recently, a report by the Globe and Mail sheds light on Immigration, Refugees and Citizenship Category-Based invitations via Express Entry for 2023. Since June, IRCC has invited applicants with specific skills to apply for permanent residency in Canada. This move was a notable departure from how the Express Entry system used to work earlier by inviting many economic migrants.
Applicants in the express entry pool are assigned a comprehensive ranking system (CRS) score based on multiple factors, such as age, education, work experience, language proficiency, etc. The highest scoring candidates are invited to apply for a PR visa.
Under the new approach, the IRCC will emphasize targeting STEM workers; therefore, expanding pathways have to these professionals to enter Canada. To do the same, between 28% and 31% of total invitations will be sent to people with experience in STEM occupations, including software developers and data scientists.
As of now, IRCC has only invited 500 applicants through a dedicated category-based express entry draw.
Undoubtedly, Canada is in a global race for inviting and retaining a large pool of tech talent with countries like the U.S. and many countries worldwide. The target for STEM workers under the category-based draw is much higher than other occupations, which is 11% to 15%. Whereas healthcare workers have a mark between 9% and 12%, three to four percent have been reserved for workers in trade occupations. One to two percent each is for transportation and agriculture workers.
Streamlining the start-up visa program
Besides encouraging category-based draws, the government is taking measures to uplift Canada's tech sector. The Canadian government is streamlining how it prioritizes applications under its top-rated start-up visa program after allocating additional spots for 2023. The immigration target determined for this program is set at 3000 for 2023, 5,000 for 2024, and 6,000 for 2025.
The government has also extended the duration of work permits (from one to three years) issued to entrepreneurs through the start-up visa program. Further, this open work permit will be available to each member of the entrepreneurial team instead of one.
All these initiatives highlight the most crucial thing, Canada needs more tech workers than ever. The country leaves no stone unturned to attract highly skilled tech enthusiasts to elevate its tech status and innovation worldwide.
For more such updates, get in touch with our Immigration experts at 8595338595 or [email protected].
Instagram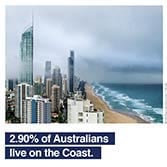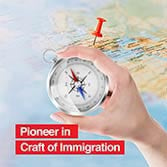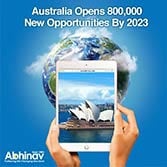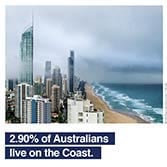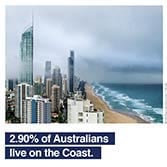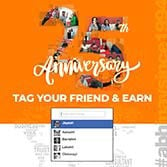 We provide services for following countries