Meet Canada's New Immigration Minister: Marc Miller
Monday, August 7, 2023
Marc Miller is a Member of Parliament from Quebec who has been appointed as Canada's new immigration minister. He replaces Sean Fraser, who will now lead the Ministry of Housing, Infrastructure and Communities. Before becoming the immigration minister, Miller was in charge of Crown-Indigenous Relations, a ministry that helps Canada's Indigenous peoples achieve their own goals and aspirations.
Miller has a background in law and the military. He was born and raised in Montreal and studied at the Université de Montréal and McGill University. His first time winning a seat in Canada's Parliament was in 2015.
What Is A Cabinet Shuffle?
A cabinet shuffle is when the Prime Minister changes the roles and responsibilities of the ministers who lead the federal government's departments and agencies. Cabinet shuffles usually happen every two years or so, for various reasons such as rewarding performance, replacing underperformers, or refreshing policies and communications.
The last major cabinet shuffle happened in October 2021, after the federal election that year. That was when Fraser became Canada's immigration minister and the head of Immigration, Refugees and Citizenship Canada (IRCC).
Why Is Immigration Important For Canada?
Immigration is a key policy priority for Canada's Prime Minister Justin Trudeau, who has been in power since November 2015. Under his leadership, Canada has increased its immigration levels significantly, from about 250,000 new permanent residents per year before he took office, to over 400,000 per year during the pandemic. Canada's goal is to admit 500,000 new permanent residents every year by 2025.
The main reason for boosting immigration is to address Canada's demographic challenges, such as an aging population, a low birth rate, and a high demand for workers. Immigration is seen as a way to strengthen Canada's economy and fiscal situation, as well as to enrich its cultural diversity and social cohesion.
What Are The Main Immigration Policies To Focus On?
After a cabinet shuffle, the Prime Minister may issue new mandate letters to the ministers, outlining their goals and priorities. In December 2021, Trudeau gave Fraser a list of immigration policies to work on, such as:
Increasing immigration levels
Improving application processing for newcomers
Reforming Express Entry
Strengthening family reunification
Promoting francophone immigration to Canada
Since then, Fraser has implemented some of these measures. For example, he introduced category-based selection for Express Entry, to target specific economic needs and groups. He also announced initiatives to help keep families together in Canada. It remains to be seen what Miller will do as the new immigration minister and how he will continue or change Fraser's policies.
For more such updates, get in touch with our Immigration experts at 8595338595 or [email protected].
Instagram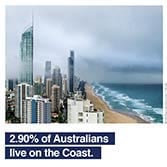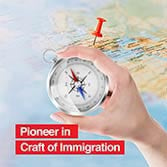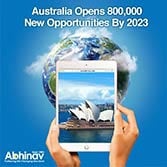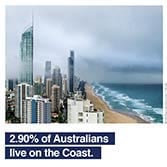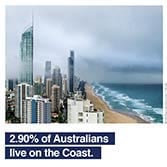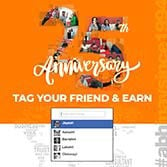 We provide services for following countries