IRCC Invites 4,800 Newcomers in its Latest Express Entry Draw
Saturday, May 27, 2023
In its recent Express Entry draw, Immigration, Refugees and Citizenship Canada (IRCC) issued 4,800 Invitations to Apply (ITA) to apply for permanent residency in Canada. The draw brings more hope to skilled immigrants planning to settle in Canada.
The draw was held on May 24, 2023, wherein candidates from all three economic streams were invited to apply for a PR visa. This was the first all-program Express Entry draw since April 26. The Express Entry system comprises three major programs: the Federal Skilled Worker Program, the Federal Skilled Trades Program, and the Canadian Experience Class. The lowest Comprehensive Ranking System (CRS) score for the draw invited was 488. It means that candidates who had a CRS score equal to or above the cut-off were invited to submit their complete applications for permanent residency status in Canada.
Who was invited to the draw?
Number of applicants invited: 4,800
CRS score of lowest-ranking candidates invited: 488
Type of drawing: No program specified
Date and time of round: May 24, 2023, 14:23:06 UTC
Tie-breaking rule: December 26, 2022, 01:12:48 UTC
Canada's recent Express Entry draw highlights Canada's determination to attract highly skilled and talented professionals who wish to be part of the Canadian labor force. An Invitation to Apply (ITA) is an official invitation from IRCC that allows an applicant to apply for permanent residence in Canada. If you accept the invitation, you will be given 60 days to submit a complete application. To get an ITA, you must:
Claim higher CRS score
Have an active express entry profile
Have been nominated by a Canadian province
Having the Invitation to Apply (ITA) means an applicant can now move ahead with the application process and enjoy the tremendous benefits that Canada has to offer to you and your family.
Securing a permanent residency visa comes with a myriad of advantages, including free universal healthcare, world-class educational opportunities, a diverse society, a booming economy, social security benefits, and more. Permanent residents also enjoy the freedom and flexibility to live and work anywhere in Canada, and after five years they may be eligible to apply for Canadian citizenship.
Summarizing Express Entry draws in 2023
Talking about the number of invitations issued by Canada- the express entry draw has shown a strong and dynamic pattern so far in 2023. The draws in January followed a pre-pandemic pattern to invite applicants from all immigration categories. Besides, IRCC also conducted four program-specific Express Entry draws in February. The same month also saw the very first program-specific draw targeting federal skilled workers.
February indeed was a fabulous month for immigration hopefuls as the IRCC conducted three draws in the same month, followed by one draw in March wherein Canada invited more than 21,000 candidates. This was the second-highest number of invitations issued in a single month.
In the coming months, IRCC will begin conducting draws that target express entry applicants with specific skills and attributes rather than just a CRS score. This become a provision after Bill C-19 was passed and received Royal Assent in June 2022.
The Bill gives Canada's immigration minister more autonomy to select skilled workers who have the ability to support Canada's booming economy and meet its economic goals. The Bill aims to ease the pressure in specific industries in Canada experiencing extreme labor shortages.
For more updates on news related to Canada Express Entry Draw, Visa Experts is your go-to source. If you have any questions or concerns, don't hesitate to reach out to us via phone at 8595338595 or email at [email protected].
Instagram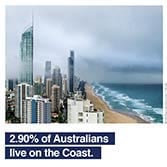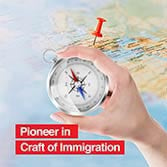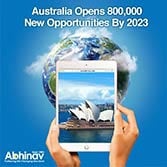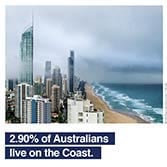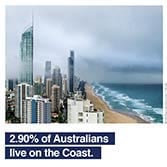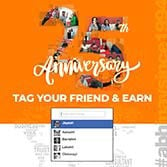 We provide services for following countries