Latest Canada Express entry applicants invites 7,000 applicants
Friday, March 17, 2023
Good news for those applying for Canada PR visa, as the recent Express entry draw on 15th March, 2023 has gone ahead to invite a total of 7,000 suitable candidates. You need a rank of 7,000 or more in order to be invited.
784 applicants with CRS score ranging from 601-1200, 3,216 applicants with CRS score ranging from 501-600 and 65,826 applicants with CRS score ranging from 451-500 were some of the topmost invited applicants as of draw on March 15, 2023.
The lowest rank of the applicant which is the CRS score for this draw came down to 490 and if more than one applicant has a CRS score the cut-off shall be based on the date and the time of the submission of the profiles of Canada Express Entry.
For these invitation the individuals who have applied via Federal Skilled Worker, Canadian Experience Class, Federal Skilled Trades as well as Provincial Nominee Program are qualified for the same. Applicants are ranked depending on a points based system known as Comprehensive Ranking System (CRS). Only the high ranking applicants shall be chosen from the Express Entry pool and then thereafter invite them for Canadian permanent residency.
Also, a new addition is the fact that if you have secured a Canadian degree, diploma or certificate and finished any part of your program of study or training between March 2020 and August 2022, you automatically qualify for educational credential points from Canada.
You can have finished this program via means of either distance learning, out of Canada or even through part-time educations. To gain maximum benefit from this upcoming change, ensure that you update your Express Entry profile.
This will accelerate you're the likelihood of you receiving an Invitation to Apply for Canadian permanent residence. Every round of invitation comprises of a set of instructions that are posted online during the time of round of invitations or are utilized by the EE system for the purpose of inviting applicants from the pool.
The instructions encompass details such as date and time of the invitation round, the number of applicants that shall receive their ITAs as well as which immigration programs are involved in the round. Some invitation rounds can only invite a single applicant like from Federal Skilled Trades Program. For more such news on latest Canada express entry draw invitation rounds, you can connect with our visa experts on 8595338595 or mail us at [email protected]
Instagram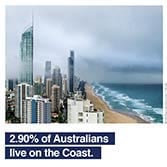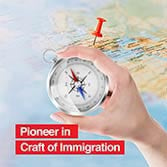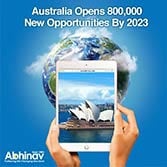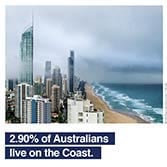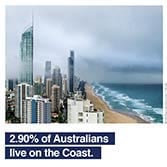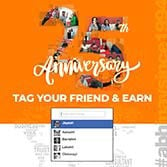 We provide services for following countries