How Australia Prioritizes Skilled Visa Applications
Wednesday, March 22, 2023
Australia is a desirable destination for many skilled migrants who want to contribute to its economy and society. However, due to the impacts of COVID-19, Australia has implemented strict border measures and reduced its migration intake. This means that not all skilled visa applications can be processed at the same pace or with the same outcome.
To manage its skilled migration program effectively, Australia has established a system of processing priorities for different types of skilled visas. These priorities are based on government policy objectives, labor market needs, and economic recovery from COVID-19. The processing priorities are outlined in Ministerial Direction No. 100, which applies to the following skilled visas:
Subclass 124 (Distinguished Talent)
Subclass 186 (Employer Nomination Scheme)
Subclass 187 (Regional Sponsored Migration Scheme)
Subclass 188 (Innovation & Investment in Business) (Provisional)
Subclass 189 (Skilled - Independent)
Subclass 190 (Skilled - Nominated)
Subclass 191 (Permanent Residence (Skilled Regional))
Subclass 457 (Temporary Work (Skilled))
Subclass 482 (Temporary Skill Shortage)
Subclass 489 (Skilled - Regional (Provisional))
Subclass 491 (Skilled Work Regional (Provisional))
Subclass 494 (Employer Sponsored Regional (Provisional))
Subclass 858 (Global Talent)
Subclass 887 (Skilled - Regional)
Subclass 888 (Business Innovation & Investment) Permanent
According to Ministerial Direction No. 100, which came into effect on November 1st, 2022, skilled visa applications are processed in the following order of priority:
Visa applications pertinent to healthcare or teaching occupations.
For employer-sponsored visas, priority will be given to visa applications where the applicant is nominated by an approved sponsor with accredited status.
Applications for visas pertaining to an occupation to be performed in a designated regional area.
For both permanent and provisional visa subclasses that are counted towards the migration program, excluding the Subclass 188 Business Innovation and Investment Provisional visa, visa applications are applicable.
All other visa applications.
For all the categories mentioned, preference will be given to individuals who hold eligible passports. Additionally, within each of the categories mentioned above, visa applications for provisional and permanent skilled visas will be given priority if the primary applicant is located outside Australia when submitting the visa application.
The new processing priorities replace the previous Priority Migration Skilled Occupations List PMSOL), which was introduced in September 2020 to capture sectors that were critical for Australia's economic recovery from COVID-19. The PMSOL was updated periodically based on advice from the National Skills Commission NSC). The Priority Migration Skilled Occupation List (PMSOL) enabled skilled workers sponsored by employers to come to Australia and assist in fulfilling the workforce requirements of the listed occupations on the PMSOL.
The removal of PMSOL does not mean that these occupations are no longer important or needed in Australia. Rather, it means that they will be assessed according to their relative priority within the broader skilled migration program.
The processing priorities for skilled visa applications may change over time depending on government policy directions, labor market conditions, and economic circumstances. Therefore, it is important for prospective skilled migrants to check their eligibility for different visa options based on their occupation code, skills assessment, points test, English language proficiency, health and character requirements, and other criteria. It is also advisable to seek professional guidance from registered migration agents or lawyers who can help with navigating the complex immigration system and preparing successful visa applications.
To embark on your successful migrate to Australia, reach us at 8595338595 or send an email to [email protected].
Instagram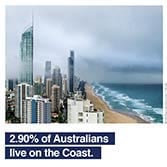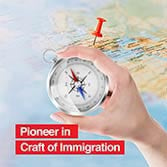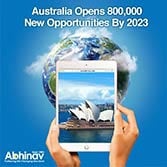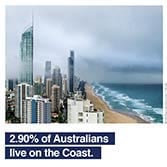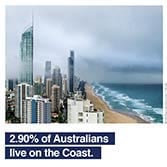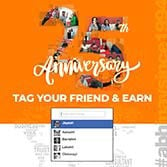 We provide services for following countries