Canada invites 3,500 Express Entry candidates in latest draw
Friday, April 28, 2023
Canada has issued another round of invitations to apply for permanent residence to candidates in the Express Entry system.
Immigration, Refugees and Citizenship Canada (IRCC) invited 3,500 candidates from the Canadian Experience Class (CEC), the Federal Skilled Worker Program (FSWP), and the Federal Skilled Trades Program (FSTP). The minimum Comprehensive Ranking System (CRS) score needed was 483.
This was the eleventh Express Entry draw of 2023 and the fourth all-program draw of the year. All-program draws allow candidates from all three federal immigration programs to compete for an invitation.
The previous all-program draw was held on April 12 and invited 3,500 candidates with a CRS score of at least 486. The draw size and CRS score were lower than the ones in March, when IRCC invited 7,000 candidates in each of the three all-program draws with a CRS cut-off of 481.
March Records
March 2023 saw several milestones for the Express Entry program in Canada. IRCC issued over 21,000 invitations to apply (ITAs) in a single month, breaking the previous record for the second-highest number of ITAs issued in a month since the launch of the program in 2015. The highest number of ITAs issued in a single month was in February 2021, when IRCC invited 27,332 Canadian Experience Class (CEC) candidates in a historic draw.
In March 2023, the first draw for 7,000 candidates was the largest-ever all-program draw, and the following two draws repeated this number for a total of 21,000 candidates invited in two weeks. In a draw held on March 1, the remaining 667 ITAs were issued to candidates who were specifically selected from the Provincial Nominee Program (PNP).
Express Entry draws are usually held every two weeks on Wednesdays, but in March, there were four draws held every week, which is unusual. These record-breaking numbers suggest that Canada is continuing to prioritize economic immigration to support its post-pandemic recovery and long-term growth.
How Express Entry Works
Express Entry is an online system that manages applications for three federal immigration programs: FSWP, FSTP, and CEC. Candidates who are eligible for these programs create a profile in Express Entry and receive a CRS score based on their age, education, work experience, language ability, and other factors.
IRCC holds regular draws from the Express Entry pool and invites the highest-ranked candidates to apply for permanent residence. Candidates who receive an ITA have 60 days to submit their complete application online.
Some candidates can increase their CRS score by obtaining a provincial nomination from one of the provinces or territories that operate immigration streams linked to Express Entry. A provincial nomination awards an additional 600 CRS points and effectively guarantees an ITA.
2023 Immigration Targets
So far in 2023, IRCC has issued a total of 66,167 ITAs to Express Entry candidates. This is more than double the number of ITAs issued at the same time last year, when IRCC had issued 30,400 ITAs by April 27, 2022.
IRCC has set ambitious immigration targets for 2023 and beyond, aiming to welcome over 400,000 new permanent residents each year until 2025. Express Entry is expected to play a key role in achieving these goals.
For more updates on news related to immigration and visas, Visa Experts is your go-to source. If you have any questions or concerns, don't hesitate to reach out to us via phone at 8595338595 or email at [email protected].
Instagram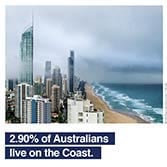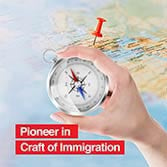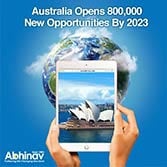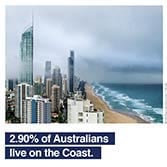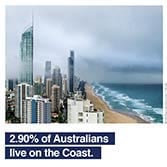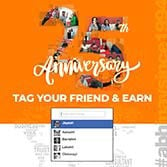 We provide services for following countries