Ontario issues NOI to 703 Express Entry Tech Candidates
Monday, November 9, 2020
On 13th May 2020, Ontario, one of the most desirable province of Canada, has invited 703 Express Entry Candidates in its latest Ontario Immigrant Nominee Program (OINP) Tech Draw. The invited candidates can apply for provincial nomination for permanent residency. The draw has targeted candidates who had work experience in six tech sector occupations. The OINP keeps a tab on the Express Entry pool candidates regularly, if they are meeting the criteria of one of the Ontario's Express Entry Immigration Streams.
This OINP Tech draw has surprised the prospective candidates due to the low scores. The invited candidates has Comprehensive Ranking System (CRS) score between 421 and 451. Since the program held its first draw in July 2019, this CRS score is the lowest yet. The candidates who have received Notification of Interest (NOI), or the invitation from Ontario are eligible for the Human Capital Priorities Stream mandatorily.
In this OINP Tech Draw, a job offer is not a requirement, however, the candidate must have a valid Express Entry profile. This draw looked for the eligible candidates who have worked continuously foe paid full-time for at least one year or the equivalent in paid part-time work in the below mentioned occupations –
Computer and information systems managers NOC 0213
Computer engineers NOC 2147
Database analysts and data administrators NOC 2172
Software engineers and designers NOC 2173
Computer programmer and interactive media developers NOC 2174
Web designers and developers NOC 2175
With this another PNP linked Express Entry draw, it has become evident that Canada's tech sector is flourishing and is seeking candidates to fulfill the demand. The Canadian tech companies are hiring and are demonstrating the capability to lead the economy of the country despite the damage that has been caused to the economy due to Coronavirus safety measures and restrictions. It is a motivating factor for the aspirants who wish to move to Canada and belong to the tech industry or possesses the technical skills required in the country.
Instagram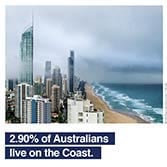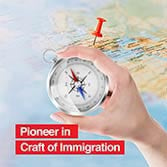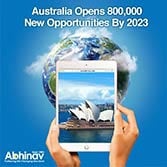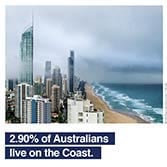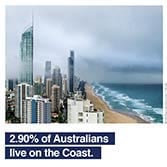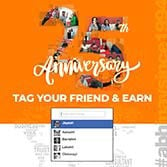 We provide services for following countries