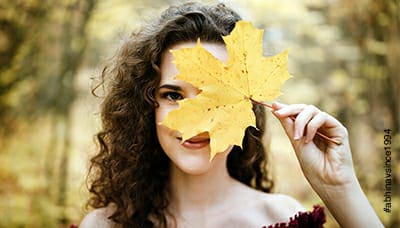 Express Entry Draw issues invites to 668 on 18 March 2020
Monday, November 9, 2020
The government of Canada held yet another weekly immigration draw on 18th March 2020, inviting a total of 668 express entry candidates to further apply for Canada PR visa.
Though, the draw was already held on March 18 according to IRCC, the complete details of the same were shared on 20th March 2020 only. Those who received an Invitation to Apply in the current draw must have express entry comprehensive ranking system score of 720.
The draw exclusively targeted applicants with nominations under provincial nominee programs (PNPs) aligned with express entry. Considering the restrictions in PNPs, the CRS cut-off threshold is much higher as compared to previous draws at 720-points. Till now in 2020, Canada has issued a total of 19,368 invitations to apply so far through Canada express entry system.
Even amid coronavirus crisis, the Canadian government is still trying hard to match up its immigration target levels set for 2020-2022. The major share of the same is allocated to apply for permanent residence Canada.
The tie-breaking rule was applied by Immigration Refugees and Citizenship Canada (IRCC) on March 19 at 02:04:06 UTC. This means that all applicants with CRS scores more than 720 and those with scores of 720, and submitted their express entry profile before this date and time received an ITA.
As March 18 draw targeted at candidates with provincial nominations, this means that all applicants who received an invitation in the draw will automatically get an additional 600 points over their existing CRS score.
Canada welcomed 320,000 newcomers in 2018, and 341,000 in 2019, and now again the country plans to welcome 341,000 skilled workers by the end of 2020. A few weeks ago, the government of Canada announced its immigration plans for 2020-2022, which got overshadowed due to Covid-19 outbreak in Canada.
Looking at the current immigration level plans, it wouldn't be wrong to say that more and more newcomers are expected to arrive in Canada under economic migration programs. As per statistics, around 58% newcomers to Canada arrive via express entry programs, and the rest through provincial nominee programs, Quebec PNP, and other immigration pathways.
For more Canada immigration news or you may reach us at [email protected] or
+91-8595338595. We are waiting to serve you!!
Instagram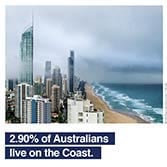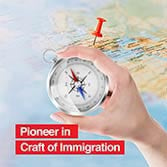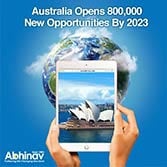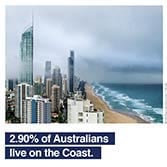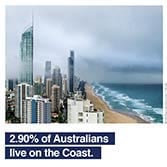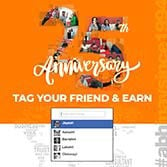 We provide services for following countries