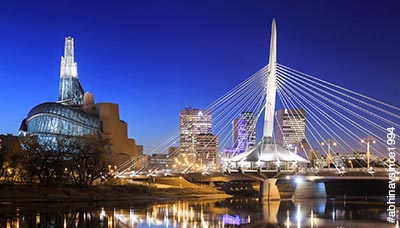 Manitoba PNP Invites 99 Nationals to Apply for Nomination
Thursday, January 14, 2021
11 of Canada's 13 provinces and territories run Provincial Nominee Programs, wherein provincial authorities nominate immigration aspirants – who can contribute to their local economies – to permanently live and work in Canada. On 21st May 2020, the Manitoba Provincial Nominee Program (MPNP) extended 99 Letters of Advice to Apply (LAAs) to candidates under the following sub-categories or 'streams', inviting them to submit applications for provincial nomination:
Skilled Workers in Manitoba Stream: 72 LAAs were issued to temporary foreign workers and international graduates from Manitoba universities/colleges currently residing in the province – who scored 485 or more points based on the MPNP's point allocation criteria.
Skilled Workers Overseas: 15 skilled workers living outside Canada – who scored 613 or more points based on MPNP criteria – were invited through a Strategic Recruitment Initiative.
International education Stream: 12 international students graduating from post-secondary academic institutions in Canada received LAAs.
Of the total 99 candidates invited, 9 had submitted valid profiles in the federal Express Entry System, and had job seeker validation codes.
Those who wish to move to Manitoba through this pathway must submit an online Expression of Interest to the MPNP. Each registrant is allocated points based on relevant selection factors. The point score determines the eligibility of a candidate, similar to the way the federal government's Comprehensive Ranking System (CRS) identifies suitable candidates for permanent residence. Through regular EOI draws, the MPNP issues LAAs to the highest-scoring candidates.
Within 60 days of receiving an LAA, candidates must submit a complete application to the MPNP – along with relevant supporting documents. If approved, the province will issue a nomination. Nominees can subsequently apply for permanent residence through a paper-based process or online via the Express Entry System. Express Entry candidates receive 600 additional CRS points for obtaining a nomination. This highly increasing the chances of being invited to apply for permanent residence.
While the nomination is issued by the Manitoba Provincial Nominee Program, the permanent residence application is submitted to the federal government authority – Immigration, Refugees and Citizenship Canada – which determines the final outcome of the visa application. So far in 2020, Manitoba has issued 2,030 LAAs under the afore-mentioned streams.
Instagram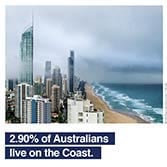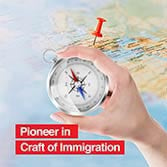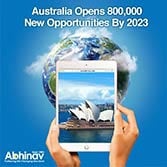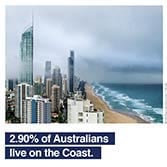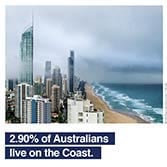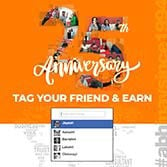 We provide services for following countries