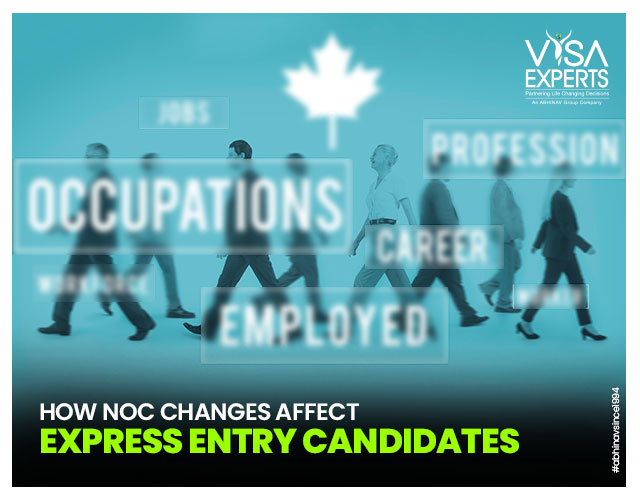 How NOC Changes Affect Express Entry Candidates
Friday, December 2, 2022
On November 16, 2022, the Canadian immigration service updated to the NOC 2021 system. Some of Canada's immigration programs, such as Express Entry, will need applicants to meet new requirements due to the new NOC.
Current Express Entry requirements for employment experience are to fall within NOC skill types 0, A, or B, which are in line with the NOC 2016. After the transition, the new Training, Education, Experience, and Responsibilities (TEER) system will be used by Immigration, Refugees, and Citizenship Canada (IRCC) to evaluate previous employment experience.
Compare the various skill kinds used in the 2016 NOC to those used in the TEER in the table below.
The following tables demonstrate how the new NOC skill levels equate to the new TEER system and the criteria for each of the six new categories.
NOC 2016
NOC 2021
Skill Type 0
TEER 0
Skill Level A
TEER 1
Skill Level B
TEER 2
TEER 3
Skill Level C
TEER 4
Skill Level D
TEER 5
Changes to Express Entry Criteria for NOC 2021
This table illustrates how the TEER categories alter the eligibility requirements for each Express Entry-managed program.
Criteria for Eligibility
Canadian Experience Class
Federal Skilled Worker Program (FSWP)
Federal Skilled Trades Program (FSTP)
Language skills
English or French skills

CLB 7 for TEER 0 or TEER 1 occupations/jobs
CLB 5 for TEER 2 or TEER 3 occupations

English or French skills
CLB 7
English or French skills

CLB 5 for speaking and listening
CLB 4 for reading and writing

Type/Level of work experience
Work experience in an occupation listed in 1 or more of these NOC TEER Categories:

TEER 0
TEER 1
TEER 2
TEER 3

Work experience in an occupation listed in 1 or more of these NOC TEER Categories:

TEER 0
TEER 1
TEER 2
TEER 3

Work experience in a skilled trade under key groups of TEER 2/ TEER 3:

Major Group 72, technical trades and transportation officers, and controllers, omitting Sub-Major Group 726, transportation officers and controllers
Major Group 73, general trades
Major Group 82, supervisors on natural resources, agriculture, and allied production supervisors
Major Group 83, jobs in natural resources and related manufacturing
Major Group 92, manufacturing, processing, and utility supervisors, and utility operators and controllers
Major Group 93, process operators, central control and aircraft assembly assemblers and inspectors, excluding Sub-Major Group 932, aircraft assemblers and aircraft assembly inspectors
Minor Group 6320, cooks, butchers, and bakers
Unit Group 62200, chefs

Number of work experience
1 year in Canada in the last 3 years (either combo of full-time or part-time work)
1 year continuous within the last 10 years (a combo of part-time, full-time, or more than 1 job in your primary occupation)
Two years within the last 5 years (either combo of full-time or part-time work)
Job offer
Not required.
Not required.
But you can get selection criterion (FSW) points for having a genuine employment offer.
Required:

a valid job offer with a minimum one-year duration or
a skilled trade qualification certificate issued by a Canadian territorial, provincial, or federal authority

Education
Not required.
Secondary education is required.
For your postsecondary education, you can earn more selection criteria (FSW) points.
Essential Information on FSWP Selection Criteria Points
As part of the Federal Skilled Worker Program (FSWP), the candidate's points for selection factors will now be based on the new Skill Type/Level chart that was announced with the NOC 2021 system.
For example, if a candidate gets 10 points for arranged employment in Skill type/level 0, A, or B, they will still get 10 points for arranged employment in TEER 0, 1, 2, or 3.
Changing Occupational Eligibility for Express Entry with the Move to NOC 2021
With the switch to the NOC 2021 system, 16 occupations will be eligible for Express Entry for the first time, while three jobs will no longer be eligible. Even though these three newly ineligible jobs will still be eligible for the program, they will have to meet a wider set of requirements to be eligible, like some PNP streams (Provincial Nominee Program).
16 occupations newly considered eligible:
Payroll administrators
Dental assistants and dental laboratory assistants
Patient service representatives, orderlies, and nursing assistants
Pharmacy technical assistants and pharmacy assistants
Elementary and secondary school teacher assistants
Sheriffs and bailiffs
Correctional service officers
By-law enforcement and other regulatory officers
Estheticians, electrologists, and related occupations
Residential and commercial installers and servicers
Pest controllers and fumigators
Other repairers and servicers
Transport truck drivers
Subway operators, bus drivers, and other operators of public transit
Heavy equipment operators
Aircraft assemblers and aircraft assembly inspectors
The following three occupations are no longer eligible for Express Entry:
Other performers
Program leaders in recreation, sport & fitness
Tailors, dressmakers, furriers, and milliners
Transition to NOC 2021 Will Have Consequences for CRS
Changes to the Federal Skilled Worker Program are described above, and the NOC 2021 system has declared that CRS (Comprehensive Ranking System) scores will now be based on the revised Skill Type/Level chart.
A applicant whose NOC is in TEER 0, 1, 2, or 3 will still receive the same number of points for an arranged job in skill type/level 0 or level 1 or level 2, respectively.
Actions to Do Based On Your Specific Circumstances
The transition to NOC 2021 will necessitate a variety of steps from IRCC, dependent on where an individual candidate is in the Express Entry process.
Candidates who have yet to submit their Express Entry profile but now plan to do so after today's change will first need to find and submit their occupation's code according to the NOC 2021 system.
Meanwhile, the IRCC will provide additional guidance to those applicants who have completed an Express Entry profile but have not yet received an Invitation to Apply. As with tomorrow's update, applicants will need to revise their already submitted Express Entry profiles. Find the NOC 2021 list on the ESDC (Employment and Social Development Canada) website, and then update your Express Entry profile with your TEER category and five-digit occupation code.
Finally, the individual who has been invited to apply through Express Entry must do so before November 16th (with the NOC code given at the time of receipt).
If you are uncertain how to update your NOC code or if you require advice selecting a 2021 NOC code or TEER category, please contact our Immigration Consultant at 8595338595 or [email protected].
Instagram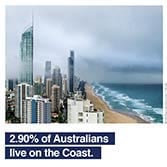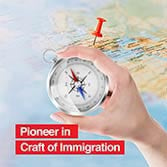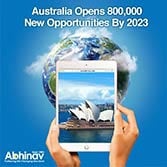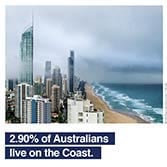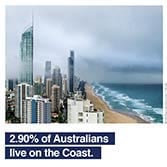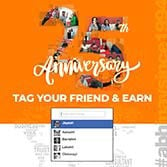 We provide services for following countries