Explore the Top In-Demand Occupations in Australia
Saturday, March 4, 2023
Australia has a diverse range of in-demand occupations across various industries such as healthcare, construction, IT, and education. Some of the top in-demand occupations in Australia include registered nurses, software engineers, civil engineers, electricians, carpenters, primary and secondary school teachers, and accountants. These occupations offer good job prospects and are expected to have continued demand in the coming years. Additionally, Australia's government has implemented various measures to attract skilled workers in these fields through visa programs and other incentives.
Why Work In Australia?
Australia provides several advantages to foreign workers, including social benefits, a high standard of living, and outstanding job advancement chances. Australia is a secure and stable country with a good level of life that provides great education and healthcare. Furthermore, Australia has a flourishing economy and many global corporations that provide fantastic career prospects. These are some benefits you might enjoy:
Get Australia PR after 3 years
Eased work visa policies
Enjoy social benefits with your family
No points or work experience are necessary for a category 190 visa in NSW.
400,000 job opportunities are lying vacant
Migrate To Australia via Work Visa
Applicants can either work in Australia temporarily or relocate permanently. After obtaining a work visa, candidates can live and work in Australia. Applicants must be able to contribute to the growth of the Australian economy. Foreign employees prefer to live and work in Australia because of the high standard of living and job prospects. Australia has raised its cap and is now asking 195,000 people to apply for Australia PR.
To apply for a work visa in Australia, candidates must meet the eligibility requirements and understand the procedures. To move to Australia, applicants must first check their eligibility conditions using the points system. To be eligible to apply for a visa, candidates must obtain at least 65 points.
Types of Australia Work Visas
There are several types of Australia work visas available, and individuals can apply for the one that best meets their needs and circumstances. The following are some of the most common work visas for Australia:
Temporary Skill Shortage Visa

Subclass 482 is another name for this visa. This visa allows holders to reside and work in Australia for four years. Candidates must be sponsored by an Australian employer in order to apply for this visa. Applicants must have professional abilities and experience that are relevant to the job position for which they have applied.

Holders of a Temporary Skill Shortage Visa (TSS) can work in Australia under one of the three streams listed below:

The Short-Term stream
The Medium-Term stream
The Labour Agreement stream

Employer Scheme Visa

Employer Nomination Program visas have been created for firms that want to sponsor talented employees to live and work permanently in Australia. Candidates must have the necessary credentials and work experience for the position for which they have applied. The occupation for which applicants have applied should be one of the qualified skilled occupations listed on the Consolidated list of eligible skilled occupations. Subclass 186 is another name for this visa. This visa is available in three variants:

Temporary Residence Transition Stream
Direct Entry Stream
Agreement Stream

Skilled Employer Sponsored Regional (Provisional) Visa

Subclass 494 is another term for the Skilled Employer Sponsored Regional (Provisional) visa. This is a temporary visa that allows applicants to live and work in Australia for up to five years. The visa's validity term begins on the day the candidate receives it. Applicants must be employed in the occupation specified. Applicants must work in an open position within the sponsoring company. This visa provides the opportunity to apply for permanent residency in Australia.

Designated Area Migration Agreement (DAMA)

Employers may hire skilled and semi-skilled employees under the Designated Area Migration Agreement (DAMA). Employment will be provided for positions for which companies in Australia are unable to find qualified candidates. The agreement was reached in order to address the growing labour shortage. DAMA is now used in 12 locations, which include:

Adelaide City Technology and Innovation Advancement, SA
East Kimberley, WA
Far North Queensland, QLD
Goulburn Valley, VIC
Great South Coast, VIC
Northern Territory, NT
Orana, NSW
Pilbara, WA
South Australia Regional, SA
South West, WA
The Goldfields, WA
Townsville, QLD

Each of these visas has its own set of eligibility criteria, application process, and terms and conditions. As a result, it is important to conduct study and comprehend the criteria before applying for a work visa in Australia.
Requirements for Australia Work Visa
There are several work visas available in Australia, each with its own set of restrictions. Several of the prerequisites are based on a point system. Employers will require a visa based on the nature of job for which they have been invited and the length of time they want to stay in the nation.
Employees who have filed for an ENS visa must demonstrate the abilities required for a specific job through a skills assessment. Additional conditions for obtaining a work visa include:
English proficiency: Applicants must demonstrate their English language fluency by taking the IELTS exam. To be able to apply for a visa, students must score at least 6 on the exam's band system.
Occupation in SOL: The occupation for which applicants are solicited should be on Australia's Skilled Occupation List.
Skill and Experience: Applicants must have the necessary skills and experience for the occupations for which they have been invited.
Skill Assessment: Skills must be assessed by an authorized assessing authority, which includes the following:
Medical and PCC: Applicants must present medical and character certifications, as well as satisfy the standards for both of these certificates.
Other Criteria
Applicants must have a minimum of three years of experience.
Applicants must be under 45 years old.
Applicants must read the Living in Australia booklet.
Applicants are required to sign the Australia Values Statement.
Top In-Demand Occupations in Australia
Australia has a varied spectrum of in-demand vocations in fields such as healthcare, construction, information technology, and education. Each occupation will be covered in detail below:
IT AND SOFTWARE

To get the greatest outcomes, the IT sector's aura may be observed in every field, from ministries to schools. Simply said, the entire world is today swirling around information and technology.

Technology jobs are in high demand all around the country. Because there is a high need for IT workers, persons who want to live overseas with PR may do so right now. Choosing to immigrate to Australia as an IT professional provides you with a fresh start. Applicants want to work as a software engineer in Australia since there are numerous IT organizations that hire both freshers and experienced professionals. There are thousands of software engineer positions available in Australia, and if you wish to relocate with your family, you may do so.
Engineering

Engineering in Australia covers a wide range of specialties. These specialties can be found in a variety of settings, including government, education, the commercial sector, and as independent practitioners. Engineering disciplines include:
| | |
| --- | --- |
| Role | Salary (AUD) |
| Aerospace Engineer | 96,005 |
| Biomedical Engineer | 100,124 |
| Chemical Engineer | 99,764 |
| Civil Engineer | 107,500 |
| Design Engineer | 106,643 |
| Electrical Engineer | 113,664 |
| Environmental Engineer | 104,112 |
| Industrial Engineer | 93,750 |
| Mechanical Engineer | 110,000 |
| Mining Engineer | 150,000 |
| Project Engineer | 120,000 |
| Software Engineer | 119,122 |
| Systems Engineer | 113,410 |
Accounting And Finance

The finance industry in Australia has a high level of professional development. It is in great demand in Australia since it provides several positions linked to accounting, insurance, and investing. Finance Officers are one of them.

According to the most recent poll of people working as Financial Officers in Australia, they are more satisfied. This degree of pleasure is assessed not just by salary, but also by the growth gained with experience in these occupations. These individuals have also improved their abilities over time, indicating that they have advanced in their careers to top Financial Management jobs. The role and potential remuneration for workers are listed in the following table:
| | |
| --- | --- |
| Role | Salary(AUD) |
| Accountant | 92,671 |
| Accounting Manager | 135,000 |
| Accounts Payable Specialist | 71,175 |
| Accounts Receivable Specialist | 70,000 |
| Auditor | 100,107 |
| Controller | 100,020 |
| Payroll Specialist | 95,000 |
| Tax Accountant | 94,500 |
| Administrative Assistant | 67,756 |
| Data Entry Clerk | 62,400 |
| Office Manager | 85,023 |
| Project Manager | 124,661 |
| Health and Safety Officer | 86,045 |
| Human Resources Officer | 75,160 |
| Recruiter | 85,000 |
Human Resources Management

A profession in human resource management places employees at the helm of a business. Because these employees can work in several fields, they are in high demand. The Department of Employment anticipates 65,900 job opportunities in the HR department by 2024, which is more than the national average. In Australia, the average annual compensation for an HR manager is $128,128.

Hospitality

In Australia, the hospitality industry contributes around 10.4 percent of GDP and employs over 320 million people. Because the business is rapidly expanding, thousands of people are required in this area each year. Australia is experiencing a skilled labour shortage at the senior and managerial levels across the hospitality sector.

Sales & Marketing

In Australia, sales and marketing have a broad range of applications. The country is in desperate need of managers, representatives, and a variety of other work positions. A sales and marketing manager earns an annual salary of AUD 74,272. The starting compensation for entry-level occupations is AUD 65,000 per year, while experienced professionals earn AUD 110,930.

Healthcare

The number of employment openings in the health care sector in Australia is at an all-time high, owing to the country's strong belief that health is the foundation of happiness. They feel that nursing homes provide adequate health care. As a result, nursing has become one of the most in-demand careers in Australia.

Teaching

There are many private and public educational institutions in Australia, and each state and territory has its own education system. Applicants should research the prerequisites for working as a teacher in their state. A new teacher's pay in Australia ranges between $65,608 and $69,000, depending on the state where the employment is located.

Nursing

Nursing is a highly sought-after profession in Australia. Foreign candidates must first complete an initial registration before selecting a nursing career from the list of occupations below:

Enrolled Nurse
Mothercraft Nurse
Nurse Educator
Nurse Manager
Nurse Practitioner
Nurse Researcher
Registered Nurse (Aged Care)
Registered Nurse (Child and Family Health)
Registered Nurse (Community Health)
Registered Nurse (Critical care and Emergency)
Registered Nurse (Developmental Disability)
Registered Nurse (Disability and Rehabilitation)
Registered Nurse (Medical Practice)
Registered Nurse (Medical)
Registered Nurse (Mental Health)
Registered Nurse (Paediatrics)
Registered Nurse (Perioperative)
Registered Nurse (Surgical)
Veterinary Nurse
Looking to make your dream of migrate to Australia a reality? Our certified immigration consultants are here to help! Contact us today at 8595338595 or email us at [email protected] to learn more about how we can assist you with your visa application and guide you through the immigration process. Don't wait, take the first step towards your new life in Australia now!
Instagram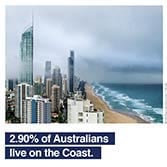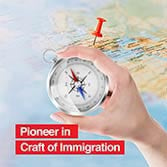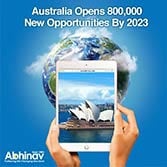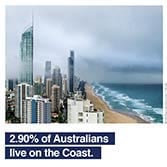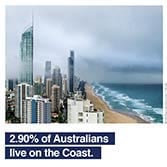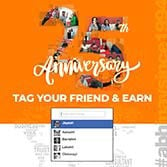 We provide services for following countries