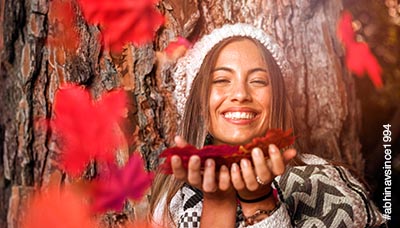 145th Canada EE draw welcomes PNP applicants with CRS 692
Thursday, January 14, 2021
If you were among the applicants invited for the recent 29th April Express entry draw, it would be required for you to have a provincial nomination. In its 145th draw, Canada has issued invitations to apply to a total number 589 applicants having a minimum Comprehensive Ranking System of 692.
What is the best about provincial nomination is the fact that you are able to score an additional 600 CRS points, even with a basic human capital points requirement was only 92, providing you with high chances to make it as a permanent resident of Canada.
So far, this is the lowest that is gone in terms of score requirement for provincial nominee program (PNP) - specific Express Entry draw. Even in comparison to April 9th draw it was six points below, that had gone ahead to invite provincial nominees with a CRS score of a minimum of a minimum of 698. Even with the COVID 19 crisis in full force, the landscape for Express entry has borne exceptional fruits in terms of a surge in Invitation to Apply to talented skilled workers who have been invited via draws.
The first quarter of 2020 witnessed more Express entry applicants who were issued invitations, then there were in the first quarters of the two previous years. Even though there has been a slight deviation from scheduled all-program draws that were regularly conducted due to the implementation of special measures to slow the spread the spread of Corona virus spread, this has not affected the flow of invitations to apply being issued by the Canadian department of immigration.
Since March 18, 2020, a total count of seven Express Entry draws have been held that have gone ahead and invited provincial nominee program as well as Canadian Experience Class immigration program applicants. This shift can be seen from the fact that even during the April 16th, 2020 draw when we had witnessed the CRS score come down to 455 (being the lowest score requirement of 2020).
Instagram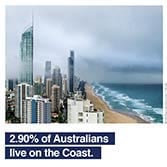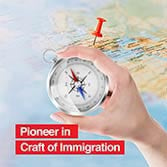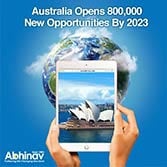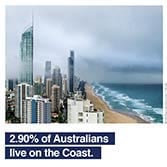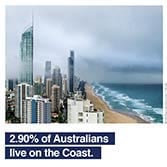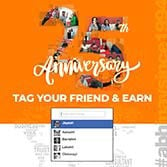 We provide services for following countries