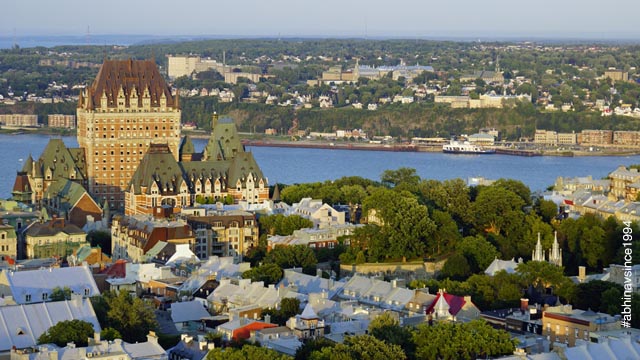 Quebec to launch new integration program for newcomers
Saturday, August 10, 2019
On August 8th 2019, Quebec Govt. has declared to launch a (personalized support program) for all the newcomers to Quebec after successfully completing the Quebec Immigration. The program is launched as a part of the immigration law reforms to provide better after-landing experience for the immigrants. According to the official statement by the Quebec Immigration Dept, the objective of the program is to "implement the best possible tools" to help and support newcomers "successfully integrate into Quebec society."
To migrate as permanent residents to Quebec, the eligible candidates must obtain a Quebec Selection Certificate (CSQ). The Govt of Quebec evaluates each and every profile as per their own criteria and grants the CSQs accordingly. To the become permanent residents, candidates must apply to the federal government after receiving the CSQ. After becoming the Permanent Resident, candidates are entitled to receive the aforementioned program benefits - (personalized support program).
Scope of the program (personalized support program):
Under the program, a designated immigration officer will be assigned to the prospective immigrants who will follow up and provide guidance step-by-step.
Upon arrival, all the immigrants will be greeted at the airport. They will have the provision to meet their designated integration assistance officer within five days to create an individualized action plan.
Newcomers will be given all the information on various regions of Quebec, scope of their professional qualifications and option to take French course online.
The integration process for newcomers is composed of four steps:
Arrival orientation – (Greet and orientation on the arrival)
Francization – (French language course assistance)
Integration into the job market – (various possibilities for job opportunities asper the profile)
Community integration – (Integration to community services and avail social benefits)
Quebec has introduced an optional course to learn about the socio-cultural realities and job market in Quebec which will enable the students to receive an incentive of CAD 185.
The Quebec government is focused on promoting and ensuring the successful integration and orientation of the newcomers of different background into the Quebec society. They have planned to invest 20 million dollars annually for this particular program.
Govt. is making all the genuine efforts to make the immigrants feel like home with all the programs, career opportunities and high standards of living. Become a part of Quebec community and avail all the benefits now. For more information you can reach us [email protected] and +91-8595338595.
Instagram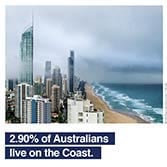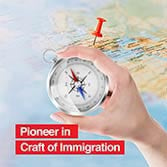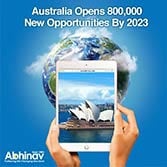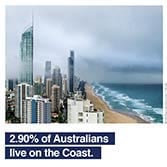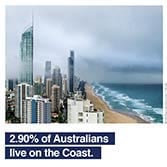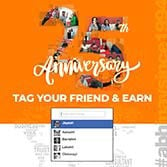 We provide services for following countries