How To Get Your Australia Visa Faster In 2023
Thursday, April 27, 2023
The Australian Department of Home Affairs has announced that visa processing times have improved across most visa categories, especially for temporary visas. This is due to the actions taken by the department to reduce the backlog of visa applications and increase the number of staff processing applications.
Visa Processing Times for Key Visa Categories
According to the Department of Home Affairs, the median visa processing times for key visa categories in December 2022 were as follows:
Skilled (Permanent): 6 months
Partner (First Stage): 8 months
Skilled (Temporary): 20 days
Student: 49 days
Visitor: Less than 1 day
Working Holiday Maker: Less than 1 day
These are aggregate calculations for each category, meaning that they include different subclasses of visas under each category. For example, the Skilled (Permanent) category includes visas such as Skilled Independent (subclass 189), Skilled Nominated (subclass 190), and Skilled Regional (subclass 491).
The processing times may vary depending on the specific visa subclass you are applying for, and in some cases, it may take longer for your visa to be finalized. For example, if your application is complex, incomplete, or requires additional checks from external agencies.
How to Check Your Visa Processing Time
The best way to check the estimated processing time for your visa is to use the visa processing times guide on the Department of Home Affairs website. This tool allows you to select your visa subclass and see how long it has taken to process recently finalized applications.
However, this tool does not guarantee that your application will be processed within that timeframe. It only gives you an indication based on historical data. The actual processing time of your application may vary depending on your individual circumstances and the current demand for visas.
To check the specific status of your application, you can log in to your ImmiAccount and view your application details. You can also use the Visa Entitlement Verification Online (VEVO) service to check your visa details and conditions online.
Quick Tips for a Faster Visa Processing Time
There are some steps you can take to help ensure that your visa application is processed as quickly as possible. These include:
Applying online through ImmiAccount. This helps streamline the processing of your application and allows you to attach all necessary supporting documents electronically.
Submitting a complete application with all required documents accurately. Use the checklists available at ImmiAccount to make sure you attach all relevant documents for your visa subclass. If you submit an incomplete or incorrect application, it may delay the processing or result in a refusal.
Responding promptly to any requests for more information or documents from the Department of Home Affairs or external agencies. If you do not respond within the specified timeframe, your application may be decided based on the available information or withdrawn.
Providing certified copies and translations of any documents that are not in English. You can find more information on how to certify and translate documents here.
Applying with plenty of time before your planned travel date. It is advisable not to make any travel plans until you have received a confirmation regarding the status of your visa application.
If you have any questions or need assistance with your Australia PR visa application, please contact us at [email protected] or +91- 8595338595.
Instagram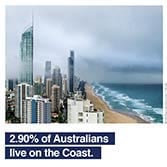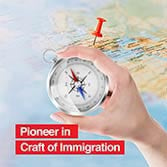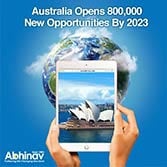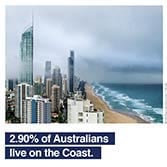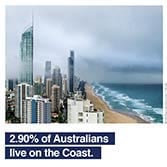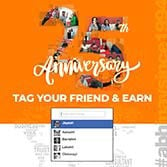 We provide services for following countries