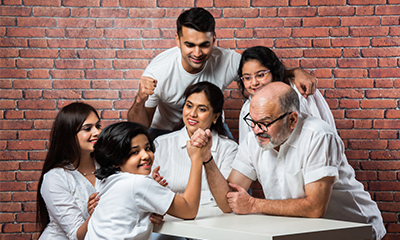 Benefits and eligibility for Parents and Grandparents program Canada.
Tuesday, October 11, 2022
Family reunification has always been essential in Canada's immigration policies and laws. As an immigration-friendly country, Canada has always promoted and acknowledged the importance of 'family reunification as one of the core components of its immigration system. Therefore, Canadian permanent residents and citizens can sponsor their parents and eligible family members to join them in Canada. The first half of 2022 saw 51,745 immigrants arriving in Canada via family-class programs. However, Canada offers several immigration pathways for Canadians to sponsor their children/spouses/parents to come to Canada. One such program that is gaining momentum is the Parents and Grandparents Program.
The Parents and Grandparents Program allows Canadian citizens and permanent residents to sponsor their parents and grandparents to come to Canada. Successful applicants under the PGP program will receive permanent residency in Canada and may be eligible to apply for citizenship status. Each year, the Immigration Levels Plan sets a target for the admission of spouses, partners, and children and a target for the entry of parents and grandparents under the family class migration.
Benefits of Parents and Grandparents Program Canada
One of the most significant benefits of PGP Canada is that once your family approves of the program, they may be eligible to become permanent residents or citizens of Canada.
Your parents can access all the benefits and privileges you have as a permanent resident or a citizen.
They can work in Canada and obtain healthcare benefits just as you.
Your parents' rights and interests will be protected under the Charter of Rights and Freedoms and Canadian law.
What are the eligibility criteria for the Parents and Grandparents Program?
To be eligible for Canada Parents and Grandparents Program, sponsors must:
A sponsor must be invited to Apply for the visa.
The sponsor must be a permanent resident or citizen. Temporary workers or applicants with 'in progress' permanent residency applications cannot apply for this category.
The Canadian or permanent resident must ensure that the sponsored family members are provided with the necessities of life, such as food, clothing, and shelter.
Reside in Canada and be at least 18 years of age at the time of application submission.
Demonstrate that they have the financial capacity to support their sponsored parent(s).
Immigration, Refugees and Citizenship Canada (IRCC) requires all applicants to meet the necessary income level requirement (MNI) to sponsor a family member. The MNI is a measure to ensure that sponsors are financially stable enough to support themselves and their family members in Canada.
Sponsors must also:
Agree to financially support the parent or grandparent for 20 years from the date they are approved for permanent residence, and;
Reimburse the government for any social assistance paid out to the parent or grandparent during that time.
Each fall the government of Canada announces the number of immigrants it plans to admit in the coming year under each immigration category as part of Immigration Levels Plan. IRCC reviews and approves enough applications to meet the targets determined in the immigration plan. In 2022, IRCC aims to welcome between 90,000 to 109,000 permanent residents in the Family Class.
If you want to start to Application process for Canada Immigration , Please call us on 8595338595 or Drop on email at [email protected]
Instagram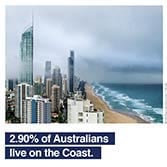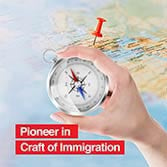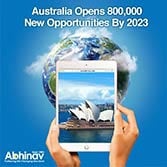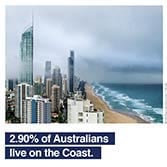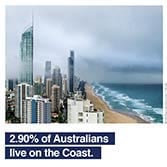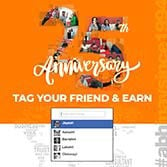 We provide services for following countries