Australia's latest immigration changes will ensure quick entry for skilled workers
Saturday, April 29, 2023
To address the shortage of workers and boost economic growth, the government of Australia plans to revamp its immigration system to help skilled professionals smoothly come to Australia and become part of its labor market. The Federal Labor government has recently announced big changes to its immigration policies and visa processing to attract more skilled newcomers. With these amendments, Australia aims to speed up visa processing for foreign workers while ensuring they experience no hurdles in their PR visa journey.
The changes will modify the way skilled immigrants are selected for a PR visa. Currently, Australia uses a points-based immigration system to pick the most suitable applicants but this will be now changed to include applicants whose skills and potential are needed in the Australian economy. Needless to say that with these updates, Australia seems to be competing with Canada, UK, and Germany to attract overseas workers. Like Canada, Australia is also experiencing a massive demand for workers across critical industries, which is further intensified by an aging population.
"Our migration system … is broken. It is failing our businesses, it is failing migrants themselves. And most importantly, it is failing Australians. That cannot continue," Home Affairs Minister Clare O'Neil said in a speech at the National Press Club.
What are the key changes?
Quick and easier visa processing for highly-skilled professionals.
Temporary residents who had been previously denied permanent residency will be able to do so by the end of 2023. However, they will not be included in Australia's overall annual intake for this year.
Effective from July 1, the government plans to raise the migrant wage threshold of temporary skilled workers to AUD70, 000 ($46,250) from AUD53, 900, first time increase since 2013.
The government will add more staff and funds to speed up the visa processing.
Temporary migrant workers can switch from their current job and search for a new job for up to six months. However, the job should be in the same sector.
A few days ago, the Federal Government increased the visa processing for the following visas:
Subclass 189 Skilled Independent Visa - 3 to 5 Months
Subclass 190 Skilled Nominated Visa - 4 to 14 months which accounts for percentage-wise processing
Subclass 491 Skilled Work Regional Sponsored (Provisional) Visa - 5 months to 20 months
For more updates on news related to Australia immigration , Visa Experts is your go-to source. If you have any questions or concerns, don't hesitate to reach out to us via phone at 8595338595 or email at [email protected]
Instagram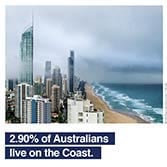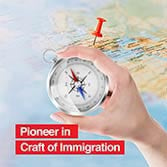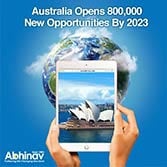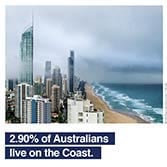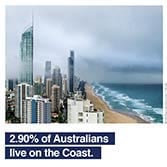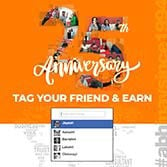 We provide services for following countries