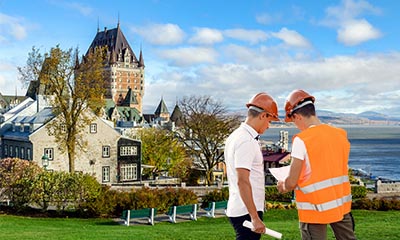 Quebec PNP Invites 233 Skilled Workers to Apply for Selection
Monday, December 28, 2020
On 16th December 2020, Quebec extended 233 invitations to apply for the Quebec Selection Certificate to eligible candidates under the Regular Skilled Workers Program (RSWP) – which is essentially the same as a Quebec PNP. These candidates had valid Expressions of Interest (EOI) in the Arrima portal – Quebec's online immigration registration platform.
Quebec does not have an official Canada PNP, but the province runs its own immigration programs in collaboration with the federal government. In the latest draw, two categories of immigrants were invited – those who have a valid job offer from a Quebec employer; and those who are currently residing in Quebec as diplomats, UN representatives, consular officers, or representatives of certain intergovernmental organizations (as well as members of staff of such candidates).
Foreign skilled workers who wish to permanently live and work in Quebec first need to obtain a Selection Certificate by applying for the RSWP – which is an equivalent to a Quebec Provincial Nominee Program – and then apply for permanent residence to Canada's federal immigration authority – Immigration, Refugees and Citizenship Canada.
Aspirants who plan on immigrating to Quebec must submit an EOI through Arrima, which is reviewed by the Immigration Ministry. Invitations to apply for selection are issued to candidates who meet the requirements, based on Quebec's local labor market requirements, the candidate's adaptability to society, and other criteria.
Invited candidates have to submit the fees, supporting documents and application to the Ministry. Each applicant is allocated a point score based on age, education, work experience, language skills, job offer, financial self-sufficiency, connections to Quebec, and number of accompanying children (if any). Those who score the required points are granted a Selection Certificate, allowing them to apply for the Canada PR Visa.
To pass this point test, candidates applying without a spouse/partner must score at least 50 points; and those planning to migrate with their spouse/partner must score at least 59 points. In 2021, Quebec plans to welcome 47,500 new immigrants through its various immigration programs, commonly known as the Quebec PNP. For guidance on the eligibility criteria, point allocation system and application procedure, consult India's most legitimate and experienced immigration professionals – at Visa Experts.
Instagram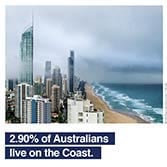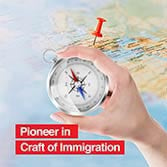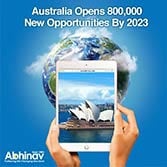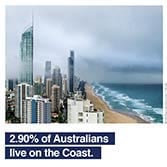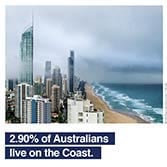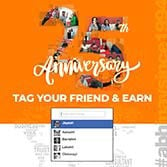 We provide services for following countries