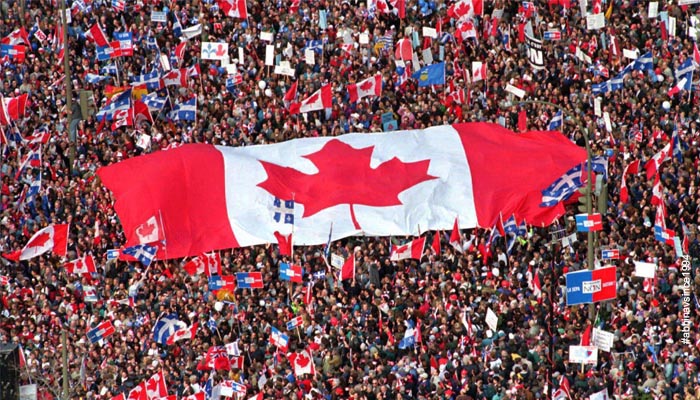 21.9% immigrant's mix in Canadian Population - A Record High
Tuesday, December 22, 2020
Canada is among the few western countries that has established relaxed immigration processes and policies, which demonstrate a welcoming attitude towards migrants. In Canada immigration is an indispensable means for sustaining and promoting economic growth. The deficiency of skilled professionals in specific fields and dwindling young workforce in Canada create a void which can easily be filled owing to the convenience and low cost associated to hiring foreign skilled workers. In turn, the appealing quality of life and increasingly diverse ethnic landscape in the country make it a prime destination for eligible workers from developing countries.
The 2016 Canadian Census conducted by Statistics Canada revealed that immigrants constitute 21.9% of the Canadian population – the highest share since 1931. Between 2011 and 2016, Canada opened its doors to 1.2 million immigrants. The majority of these are economic immigrants i.e. persons who were selected based on their potential to contribute to national and local economies.
Ontario is still the top preference among migrants (39% of ex-pats migrated to Ontario in 2016), followed by British Columbia and Quebec (In 2017, 66% of total immigrants entered these three provinces). However, smaller provinces like Alberta, Saskatchewan and Manitoba have also attracted a high number of immigrants to fulfil the local labour market requirements.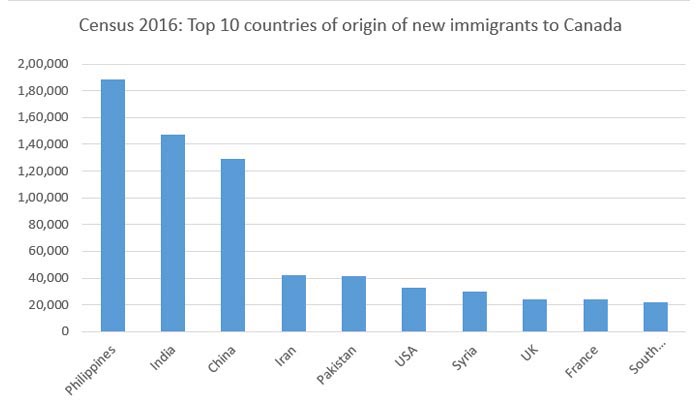 More than 60% of the fresh entrants migrated from Asia, followed by 13.4% from Africa, 3% from USA and 4% from France and UK combined. The bulk of new immigrants were contributed by Philippines (15.6%), India (12.1%) and China (10.6%). As a result, the 'visible minority' population of Canada has also witnessed a significant increase. A visible minority refers to the non-white population in the country, excluding indigenous people. The 2016 Census indicates that 7.7 million people (22.3% of the total Canadian population) belong to visible minorities, in comparison to 4.7% in 1981. South Asians comprise the largest chunk (25.1%) of this group.
In 2017, Canada admitted 286,479 permanent residents. Immigration, Refugees and Citizenship Canada (IRCC) – the federal Canada immigration authority – plans to invite almost 1,000,000 new entrants from 2018 to 2020. Statistics Canada estimates that by 2036, immigrants will comprise as much as 30% of the Canadian population.
This information reflects the impact of the liberal immigration policies adopted by the Canadian administration. Migration is a mutually rewarding phenomenon. Eligible professionals can take advantage of the social benefits, multi-ethnic culture and lucrative job opportunities that characterise the Canadian lifestyle. IRCC runs several programs to facilitate the seamless integration of newcomers into their local communities. With the intention of inviting an even greater number of Canada immigration aspirants from across the world, this successful co-dependency is bound to flourish.
Instagram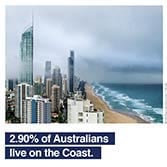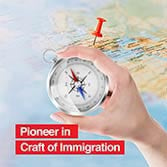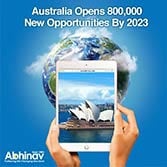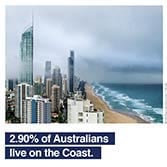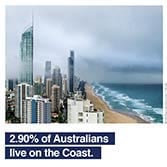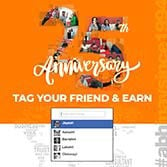 We provide services for following countries