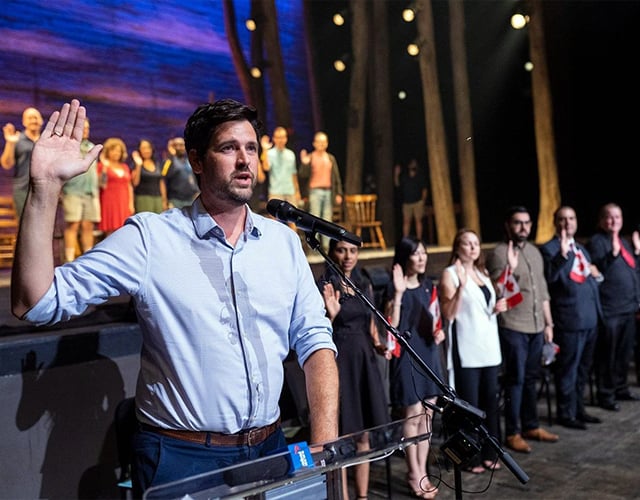 Canada's new immigration budget for 2023-24 coming soon!
Friday, December 2, 2022
Immigration, Refugees and Citizenship Canada (IRCC) Canada is all set to announce the immigration level plan for 2023-24. The immigration plan guides prospective immigrants on the number of immigrants Canada welcomes annually. The budget breaks down economic class, family class, and humanitarian class programs and provides immigration predictions for 2023, 2024, and 2025.
In November 2022, the Canadian government will release the annual immigration plan as per Immigration and Refugee Protection Act (IRPA), which is the primary immigration law in Canada. The first immigration levels plan was released in February 2022. The second level of planning will be out soon, on November 1.
Canada aims to welcome around 431 645 new residents through all immigration programs in 2022. By 2024, this target will increase to 451 000 newcomers. So far this year, Canada has admitted over 300 000 new immigrants, where the majority of immigrants were people of lower socioeconomic status. Canada had decided the target of inviting 241 850 immigrants (60%) from the lower socioeconomic groups. The 2022 plan also seeks to admit 105 000 family class immigrants and 8 250 from the humanitarian and refugee categories.
Once IRCC releases the new immigration levels plan for 2023-25, these targets may change and are no longer serve as a point of reference for immigration applicants.
Immigration Minister Sean Fraser said in an interview that he plans to welcome 500,000 new permanent residents in the future. However, he did not mention a definite target and the year. He also said, "we're growing in excess of 1% of our population through the existing track. That trajectory is going to continue. I don't know the exact year we're going to cross that threshold of 500,000 per year. It's going to be based on the needs of communities."
Why two announcements in 2022?
The upcoming announcement will be a bit different as immigration hopefuls worldwide will see new increases in the immigration level. The current level is probably the highest level of all time since 2016. In 2021, IRCC made history by inviting the highest number of permanent residents ever, more than 405000, amid the pandemic.
According to data provided by IRCC, as of August 31, Canada currently has a massive pile-up of 513 923 applications waiting to be processed. IRCC recently announced that it is working dedicatedly to speed up the processing of applications and servicing more people hassle-free. To do so, IRCC has hired over 1000 new officers, moved to 100% digital-process, and made investments to modernize the technology used for processing applications.
Why Canada needs more immigrants?
Welcoming a high number of new permanent residents will help Canada strengthen its economy and address a severe labor shortage triggered by the pandemic. With more immigrants, Canada aims to reunite family members and provide humanitarian support.
Also, new immigrants pay taxes that help in boosting the country's economy, leading to more resources for infrastructure development, healthcare facilities, education, pensions, and more. Immigration also accounts for 80% of Canada's annual population growth. Canada also deals with an aging population, and its citizens are not reproducing fast enough to control the speedy population decline. This is why Canada is so keen of welcoming skilled immigrants who can contribute to its growth not only economy but demographically too. The most-straightforward approach to solve this issue is to encourage more skilled foreigners to work, live, and settle in Canada.
To know more details about Canada Permanent residence visa ,Call us at 8595338595 or mail us
[email protected]
Instagram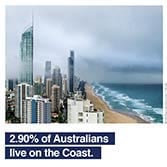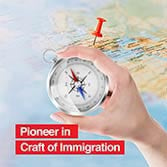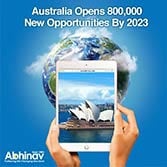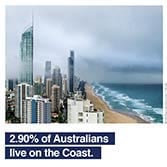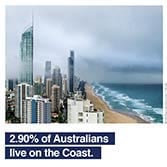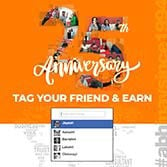 We provide services for following countries