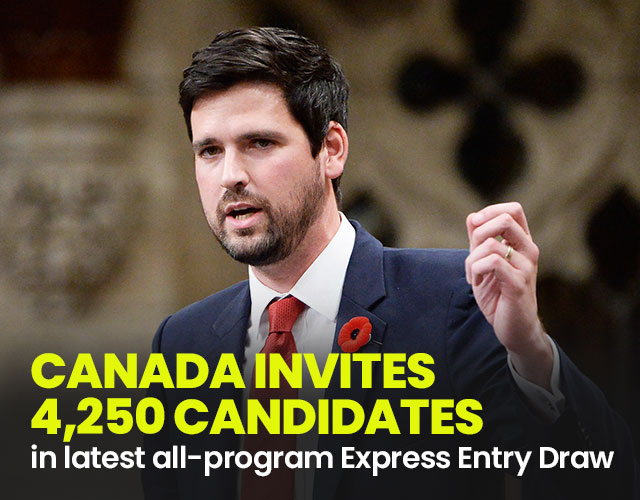 All-program express entry draw invited 4,250 applicants
Friday, December 2, 2022
In its 8th all-program draw since July 6, the government of Canada has invited 4,250 new candidates in its latest express entry draw. Invitations have been sent to applicants with a minimum Comprehensive Ranking System (CRS) score of 500. Candidates who had applied under the Federal Skilled Worker Program, Canadian Experience Class, and the Federal Skilled Trades Program, received these invitations under the Express Entry System.
The outbreak of the Covid-19 pandemic compelled the government of Canada to pause Express Entry all-program draws for more than 18 months, effective from December 2020. Only CEC and PNP applicants were issued invitations to apply (ITAs) during this period. Canada paused these draws to work on the backlog of applications created during the pandemic. In September 2021, IRCC halted CEC draws as well.
The latest draw continues the series of lower CRS score as Canada aims to welcome more immigrants soon via express entry. This has been the trend since July 6, when the government granted invites to candidates with a CRS score as low as 557. The first five draws decreased the score by five to eight points. The two most recent draws on September 14 and 28 also witnessed the same.
Canada to unveil new immigration levels
IRCC aims to reach the target of inviting some 432,000 new permanent residents in its new immigration plan 2023-24. Each year IRCC unveils a new immigration plan that determines the number of new immigrants Canada wants to welcome over the next three years. The Immigration Levels Plan 2022 aims to receive 55,900 new permanent residents via express entry. So far, Canada has admitted over 28,000 new permanent residents. The new immigration level plan is expected to release on November 1.
Faster processing for physicians in express entry
To address the shortage of physicians in Canada, IRCC has relaxed immigration policies for physicians already living and working in Canada as temporary residents.
Earlier physicians had problems while applying for immigration due to Canada's medical system working on a "fee-for-service" model. Physicians were considered self-employed, and this sort of work experience gained within Canada is not eligible under the Express Entry system.
Upcoming changes in the express entry system
Accepting Bill C-19 in Parliament in June will give IRCC more authority and freedom to select Express Entry candidates based on specific work experience, educational background, or language skills rather than issuing ITAs to applicants solely based on their CRS scores.
Instagram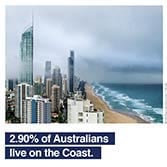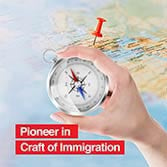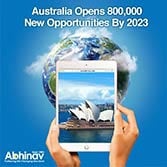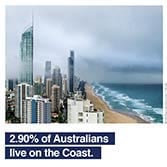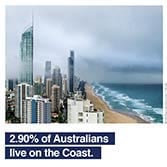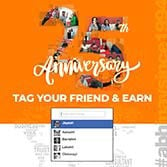 We provide services for following countries